If your cash drawer is not opening when you go to MENU > Cash Drawer, login to IRIS and go to the BackOffice.
Click on the TOOLS button on the top LEFT of the screen.
Select SYSTEM SET UP from the TOOLS drop down menu.
Select the POINT OF SALE tab from the LEFT side of the system set up window.
Select STATION SETUP button from the point of sale tab.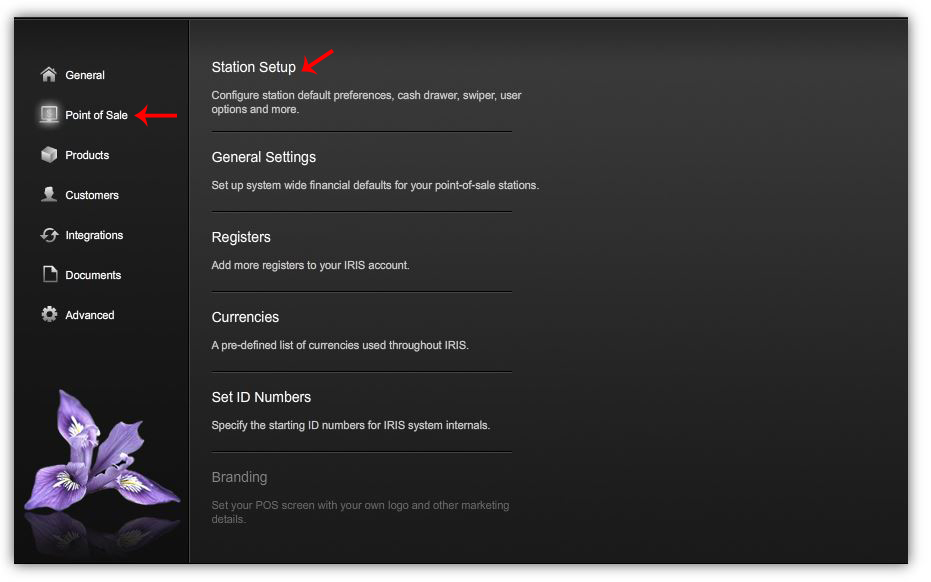 Click the INSTALL DRAWER button and install it.
When complete, go back to the POS and go to MENU and try to open the cash drawer again.