- CONNECT CARD READER TO COMPUTER
Un-package your new Magtek Sureswipe Card Reader
Plug the cable from the card swiper into any available USB port on your computer
Look for the green light on your swiper to turn on
- SETUP THE CASH DRAWER IN IRIS
Once your card reader is connected to the computer, login to IRIS and go to the BackOffice.
Click on the TOOLS button on the top LEFT of the screen.
Select SYSTEM SET UP from the TOOLS drop down menu.
Select the POINT OF SALE tab from the LEFT side of the system set up window.
Select STATION SETUP button from the point of sale tab.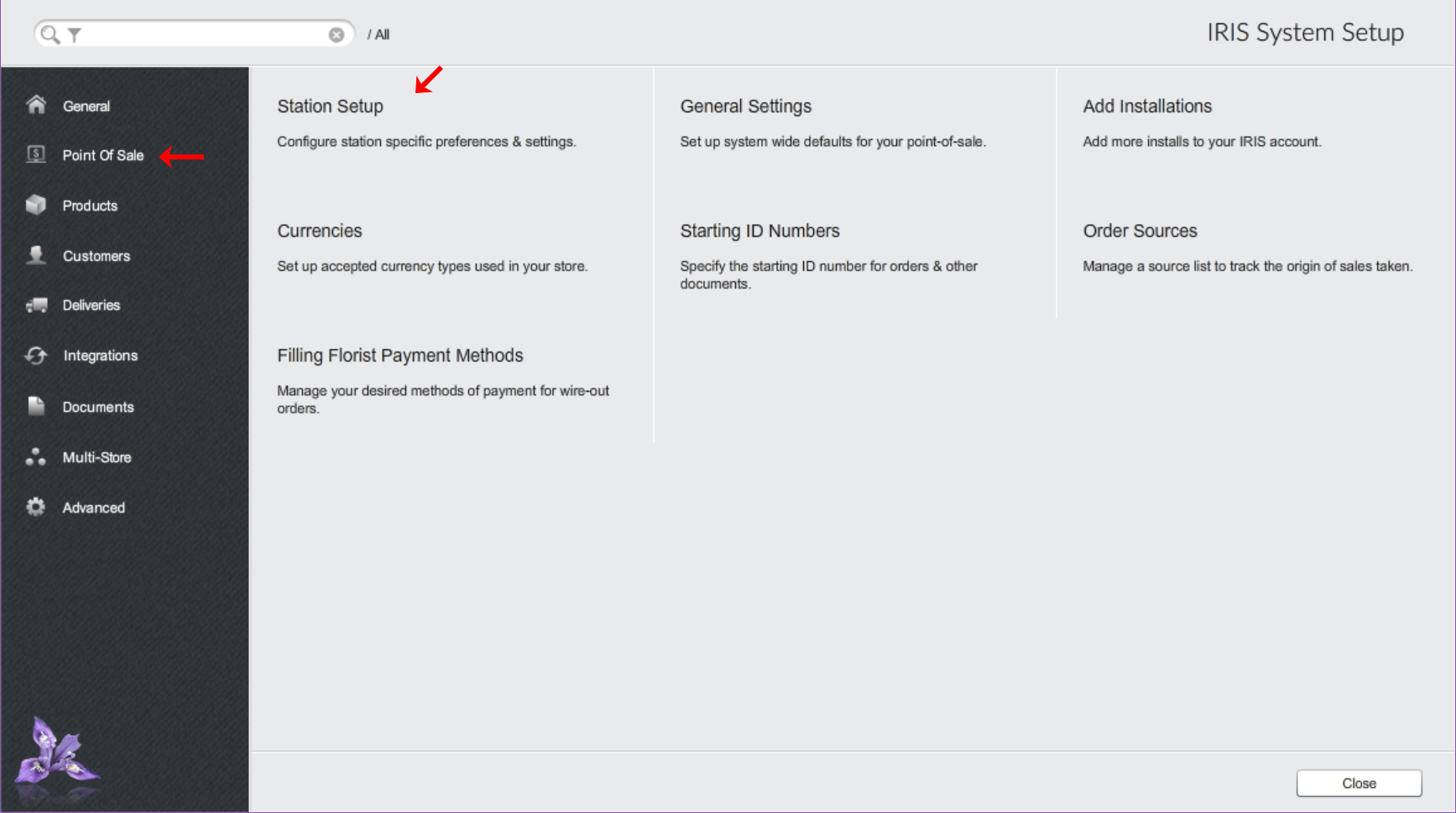 Click on the CARD SWIPER drop down and select the desired card reader.