In order to set up the cash drawer so that it works successfully with IRIS, you need to connect the cash drawer to your receipt printer and then setup in IRIS.
- CONNECT THE CASH DRAWER TO YOUR RECEIPT PRINTER:
Un-package your new Logic Controls CR1000 Cash Drawer
Make sure to remove any tape on all sides of the drawer
Look at the back of the drawer and make sure the cable is connected to it.
(Looks like a phone wire)
Now connect the same wire to the back of your receipt printer jack
- SETUP THE CASH DRAWER IN IRIS
Once your cash drawer is connected to the receipt printer, login to IRIS and go to the BackOffice.
Click on the TOOLS button on the top LEFT of the screen.
Select SYSTEM SET UP from the TOOLS drop down menu.
Select the POINT OF SALE tab from the LEFT side of the system set up window.
Select STATION SETUP button from the point of sale tab.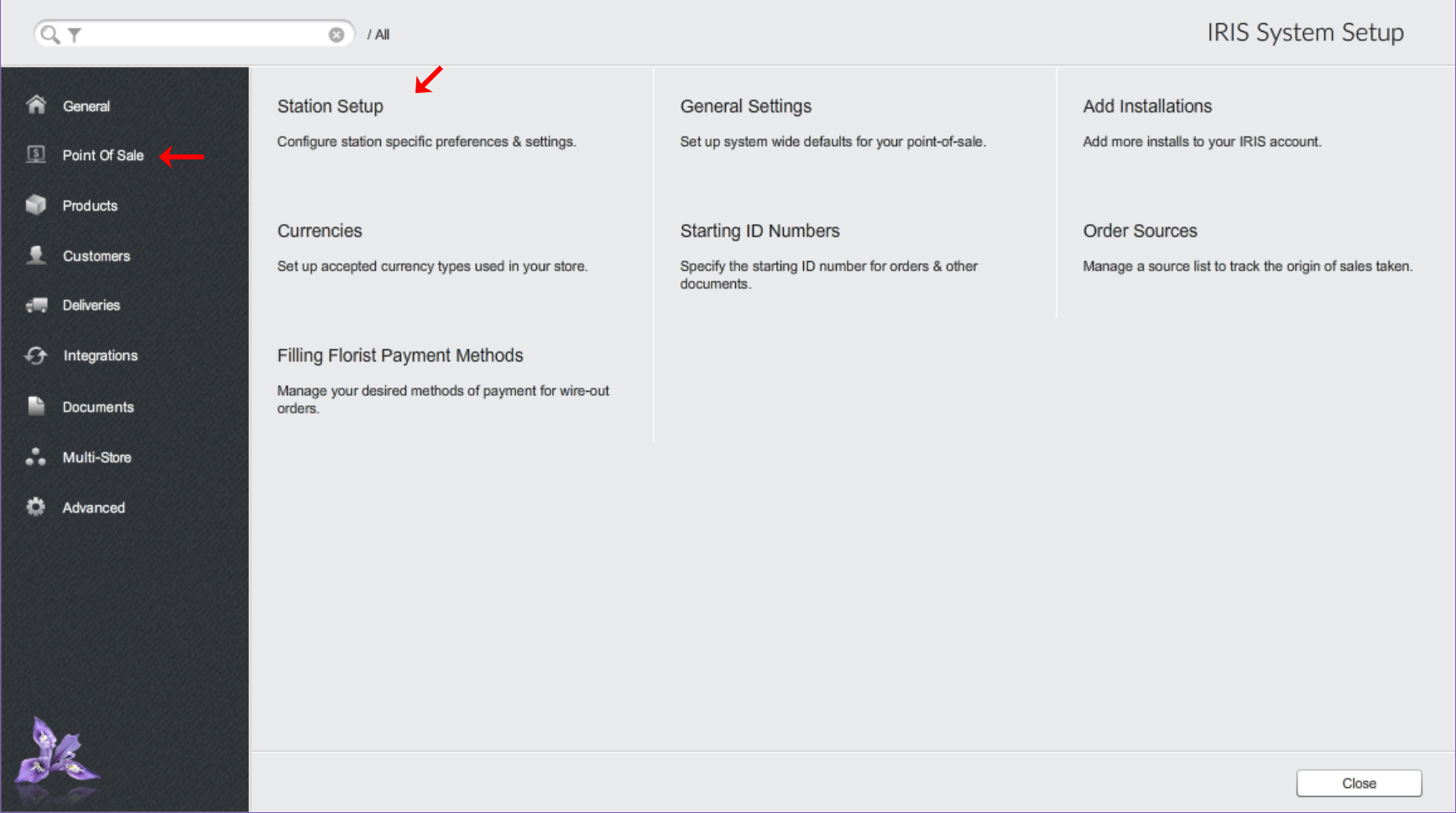 Click on the CASH DRAWER drop down and select the desired cash drawer.