To re-order the product pads, use the product pad organizer.
To find the product pad manager, first click on the ADMIN ICON on the top RIGHT of the screen.
Click on the TOOLS button on the top LEFT of the screen.
Select System Setup from the TOOLS drop down menu.
Click Products on the window.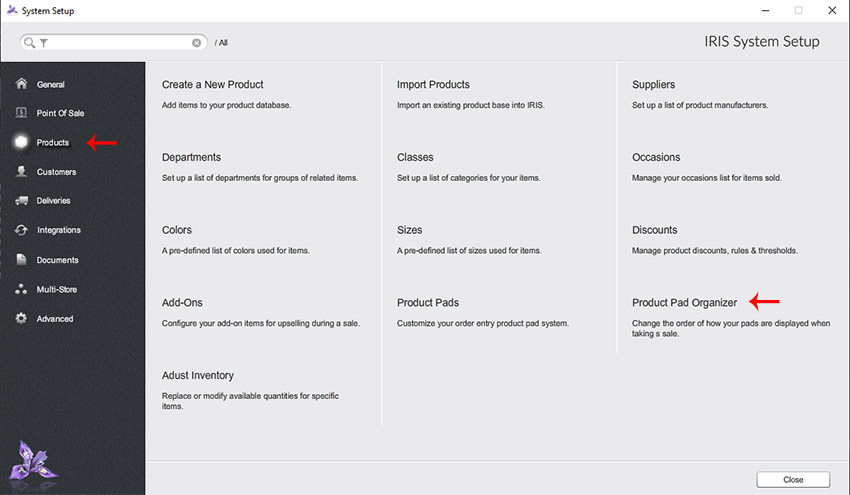 Once in the PRODUCT PAD ORGANIZER, click and drag the pad you wish to move up or down. (See in screen shot below - Holiday being moved up. )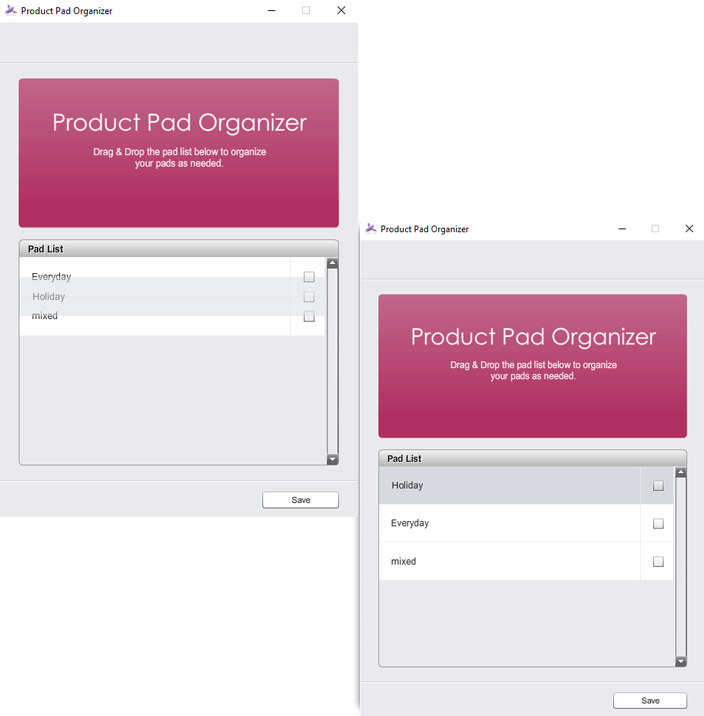 When complete, click SAVE in the bottom right corner