To enable the "Sold By" field, go to the BackOffice.
Once in the BackOffice, click TOOLS on the top left side of the screen.
Select SYSTEM SETUP from the drop down.
Once in the System Setup window, click on the ADVANCED tab from the left side.
From the Advanced tab, click SYSTEM BEHAVIOR PREFERENCES.
Once in the System Behavior Preferences window, check ENABLE "SOLD BY" ENTRY in the General tab.
When complete, click SAVE.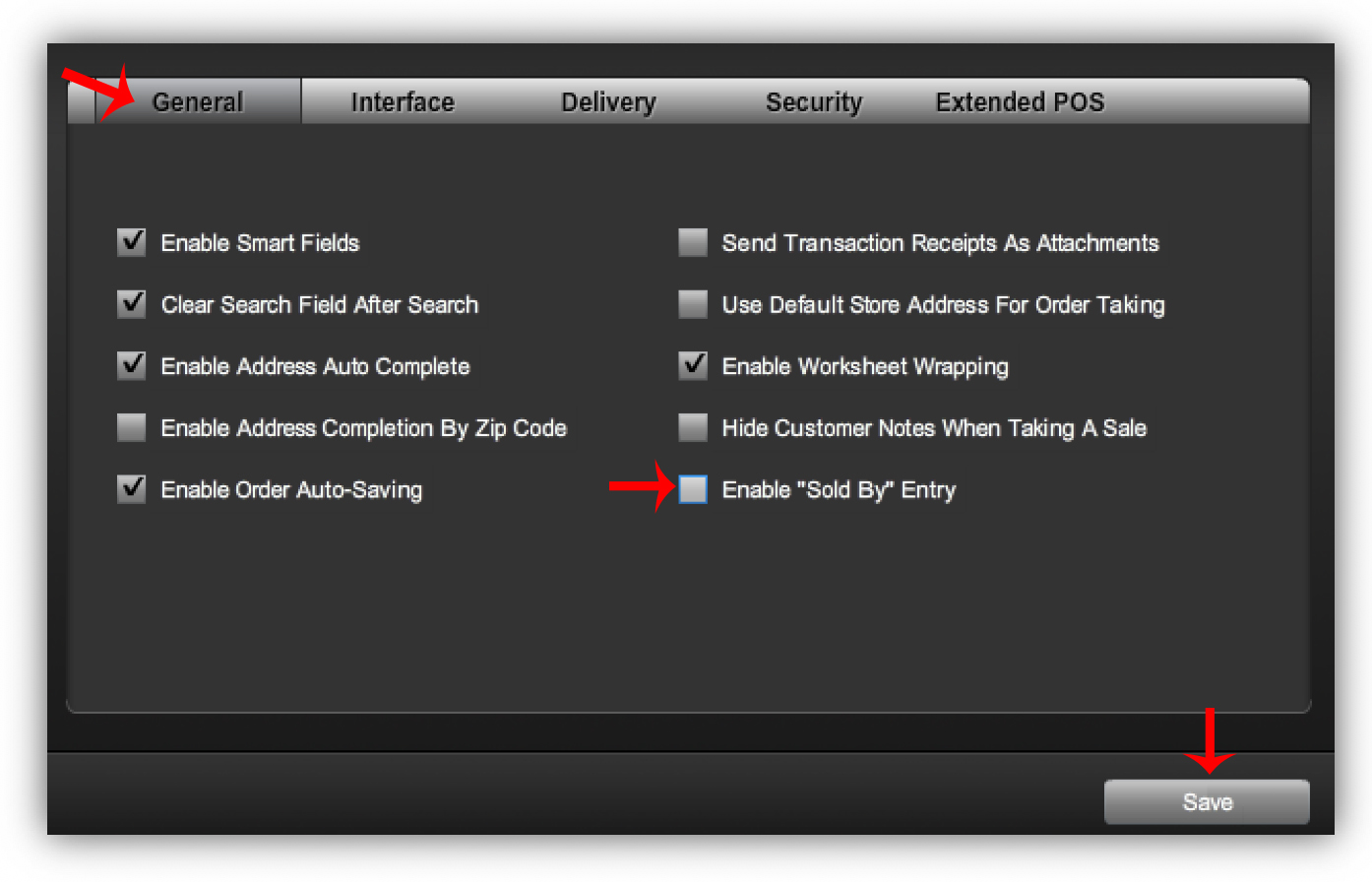 Once enabled, when the employee clicks PROCESS PAYMENT, the sold by window will open.
Click the REFRESH button until you see the desired name.
When you have found the desired name, click the APPLY button. The employee's name will print on the ticket.