To set up a tax code, first click on the ADMIN ICON on the top RIGHT of the screen.

Click on the TOOLS button on the top LEFT of the screen.
Select SYSTEM SET UP from the TOOLS drop down menu.
Select the GENERAL tab from the LEFT side of the system set up window.
Select TAXES button from the general tab.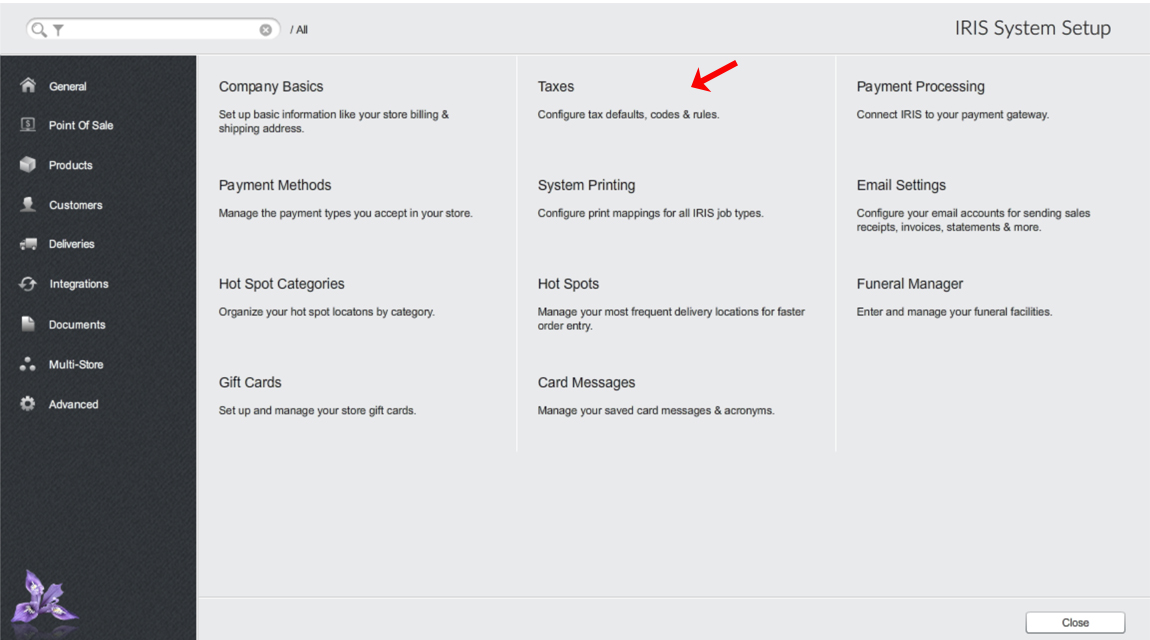 To enter new tax codes, enter the tax code title under the TAX CODE field, the sales tax rate in the RATE field and the tax ID in the TAX ID field (this will print on the receipts).
When complete click SAVE.
To edit an existing tax code, select the desired tax code.
Make changes to the tax code, tax rate and tax ID fields as needed.
When complete, click SAVE.