To balance your till at the end of the day, use the CLOSE SHIFT window.
First, click on MENU in the top RIGHT side of the POS screen.

Select CLOSE SHIFT from the menu drop-down.
A window will open which shows: the amount you opened with, the expect drawer amount, how much you are over / short, if there were any adjustments to the till (returns, drops or payouts, pay ins).
Here, enter the amount of each denomination. Only include checks that were used for purchases and do not include checks that were used to make payment on an account.
If you are in a hurry, and do not have time to count and enter each denomination, you can enter a QUICK COUNT which is the total amount of money without having to divide out and enter in each denomination.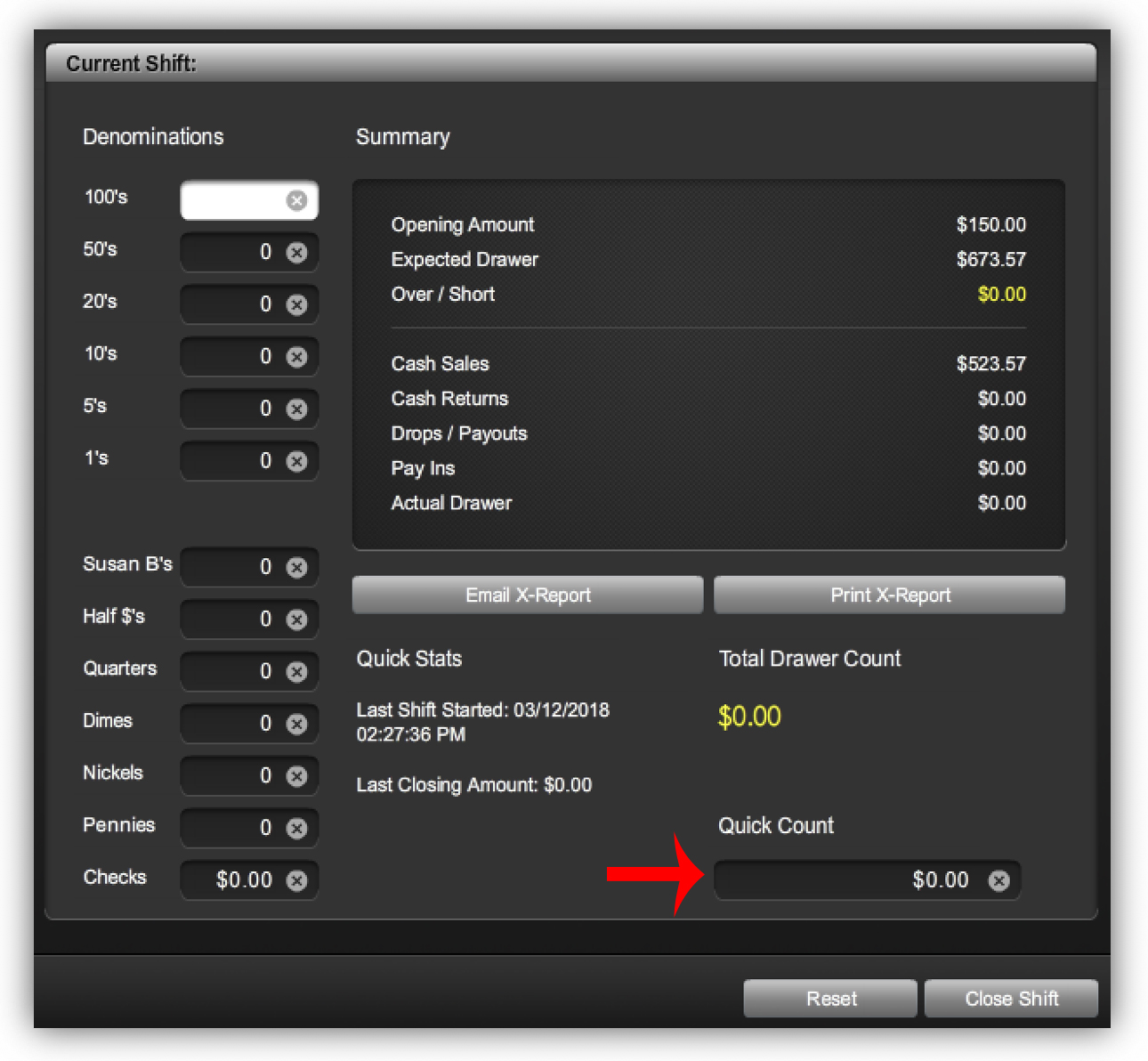 Once you have entered all denominations or your quick count amount and do not have a overage or shortage you have the option to either EMAIL X-REPORT or PRINT X-REPORT if desired. When complete, click CLOSE SHIFT.
Video Tutorial: