To connect IRIS to your website shopping cart, check that your website is properly configured prior to attempting connection. You will need to make sure the REST API is enabled under your WordPress account settings.

To integrate WooCommerce with IRIS, go to the BackOffice.
Once in the BackOffice, click on TOOLS on the top left of the screen.
Hover over INTEGRATIONS and select E-COMMERCE.
Once in the E-Commerce Integration window, enter the CONSUMER KEY, CONSUMER SECRET and HOST URL in their designated fields in the Woo Comm tab.
Check the ENABLED box.
Once all fields are complete, click SAVE.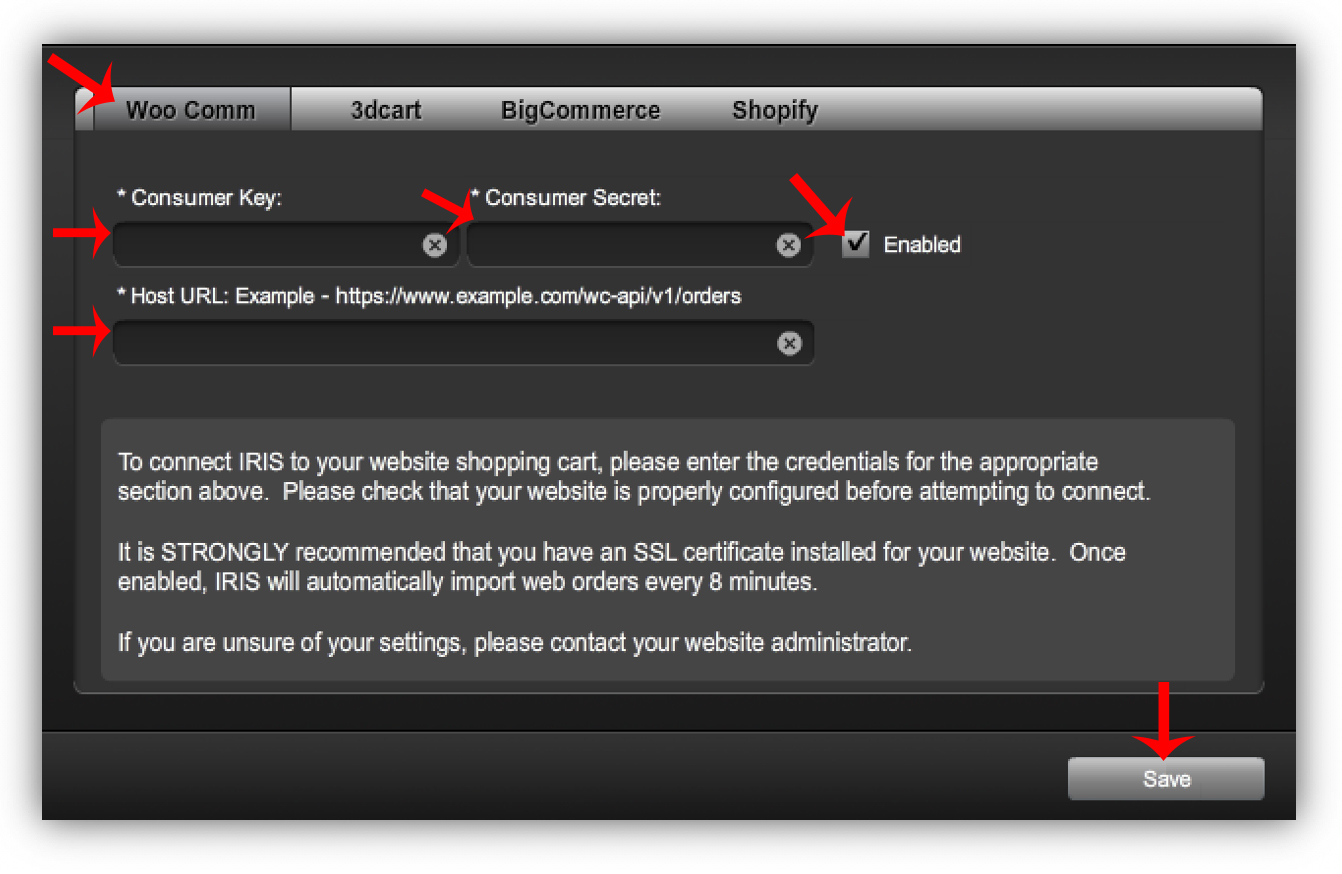 It is STRONGLY encouraged that you have an SSL certificate installed for your website. Once enabled, IRIS will automatically import web orders every 8 minutes.