Once on the POS screen, select desired product(s) and enter additional product information as needed.
Once products are selected, click the green PROCESS PAYMENT button in the bottom right corner.
Select CHECK as the DESIRED PAYMENT METHOD from the pop-up.
Enter the check number and then click PROCESS.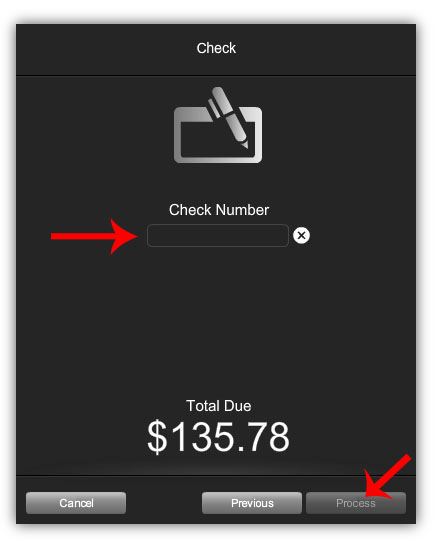 Check the box of the desired receipt type (email or print) in the pop-up box.
Select DONE to complete transaction.