Once on the POS screen, select desired product(s) and enter additional product information as needed.
Once products are selected, click the green PROCESS PAYMENT button in the bottom right corner.
Select CASH as the DESIRED PAYMENT METHOD from the pop-up.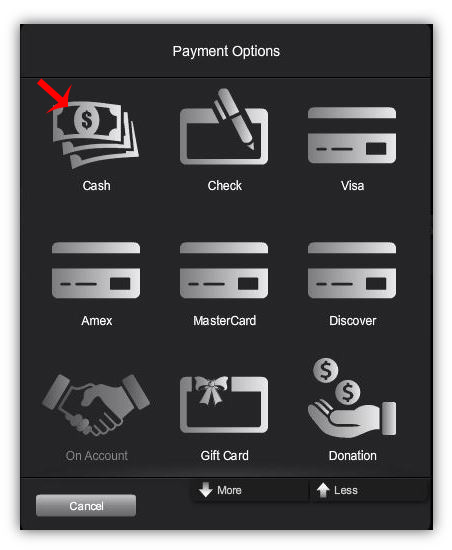 The dollar amounts are listed as $1, $5, $10, $20, $50 and Exact. If the client gives you exact change, simply click or press EXACT (

will auto-populate the balance due under the AMOUNT TENDERED) field

. If none of the options apply, enter the amount given in the AMOUNT TENDERED field.
If there is change due, it will populate under the CHANGE DUE field, if there is no change due it will show $0.00.
Check the box of the desired receipt type (email or print) in the pop-up box.
Select DONE to complete transaction.