To locate an order that needs to be reprinted, click on the ORDER MANAGER in the bottom LEFT of the POS screen.
Search for the order in the top LEFT corner of the order manager screen. Once order is located, click on the row the order is in.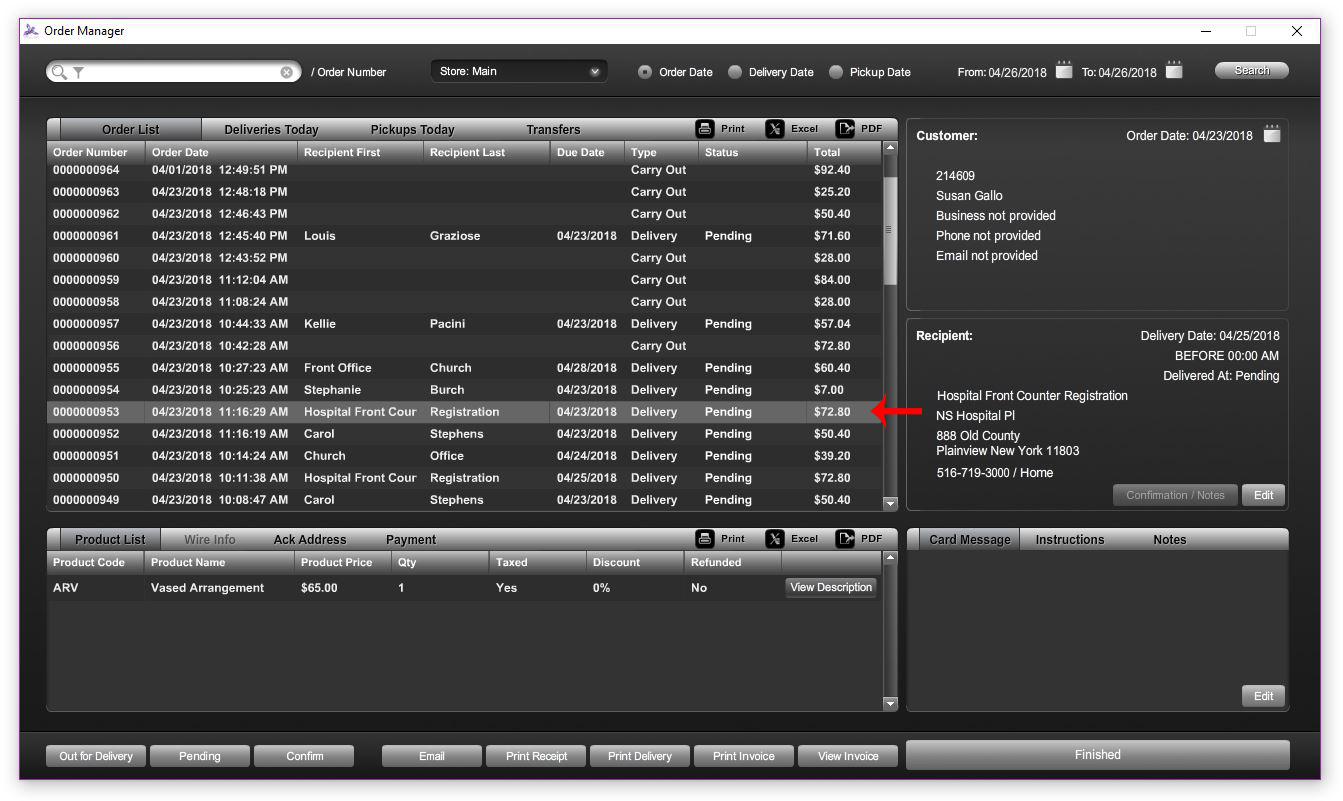 You can reprint the order two ways: by right clicking and the print button.
1. RIGHT CLICK on the selected order. Select what you would like to reprint from the menu pop-up.
2. On the bottom of the order manager screen, select either PRINT RECEIPT or PRINT INVOICE.