To locate the desired order, click on ORDER MANAGER on the bottom LEFT side of the POS screen.
Use the search bar in the top LEFT corner to search for the desired order by its Order Number, Customer Name, Business, Customer Phone, Recipient Name or Order Total.
Once the order is located, select the ORDER (once selected, it will appear a lighter gray) and click the EDIT button under RECIPIENT on the LEFT side of the screen.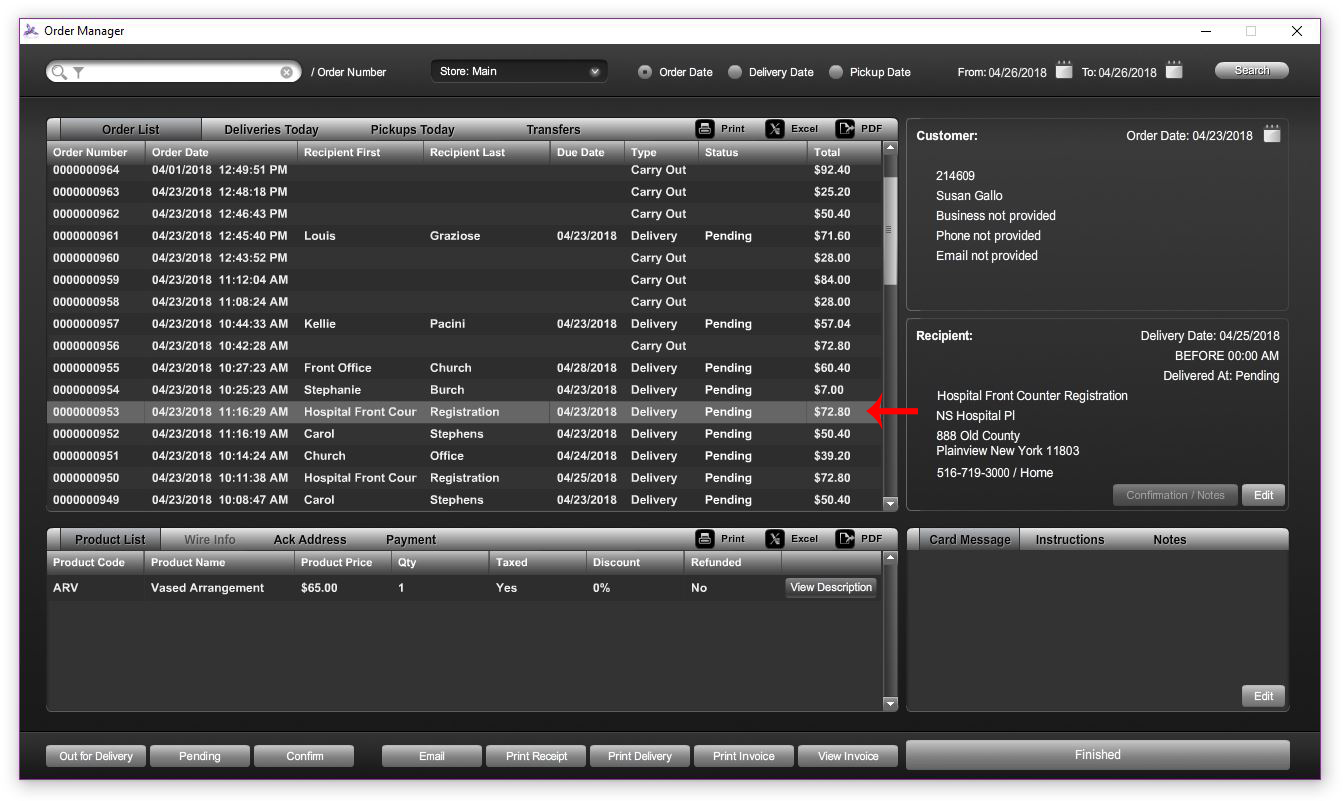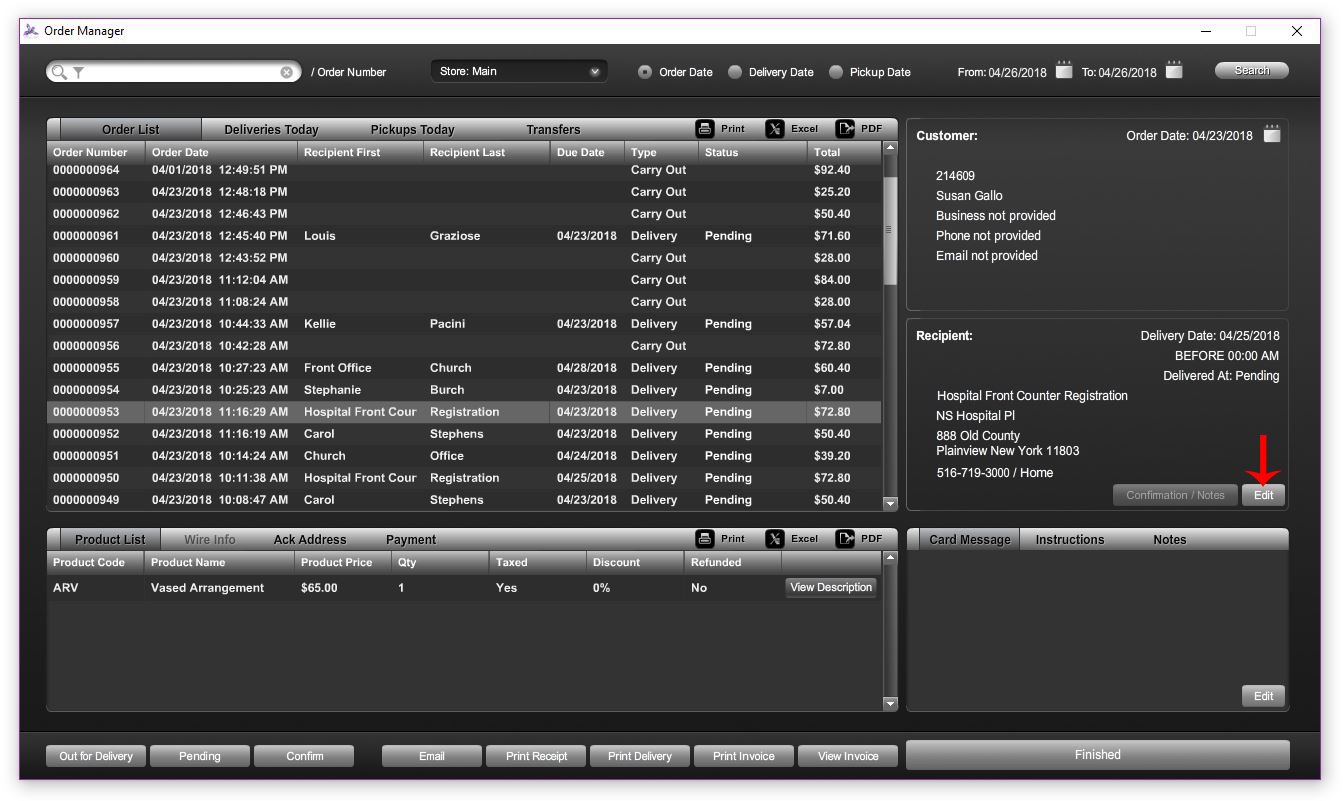 You will be able to edit the DELIVERY DATE by selecting the calendar icon.
When edits are complete, click SAVE in the bottom RIGHT of the screen