The ORDER MANAGER allows you to edit aspect of the order in one area.
To edit an existing order, click on the ORDER MANAGER button in the bottom LEFT of the POS screen.
Once in the order manager, search for the desired order in the top LEFT corner of the order manager screen. After order is located, click on the row that the order is in.
Once the order is selected, click on the EDIT button under the RECIPIENT section.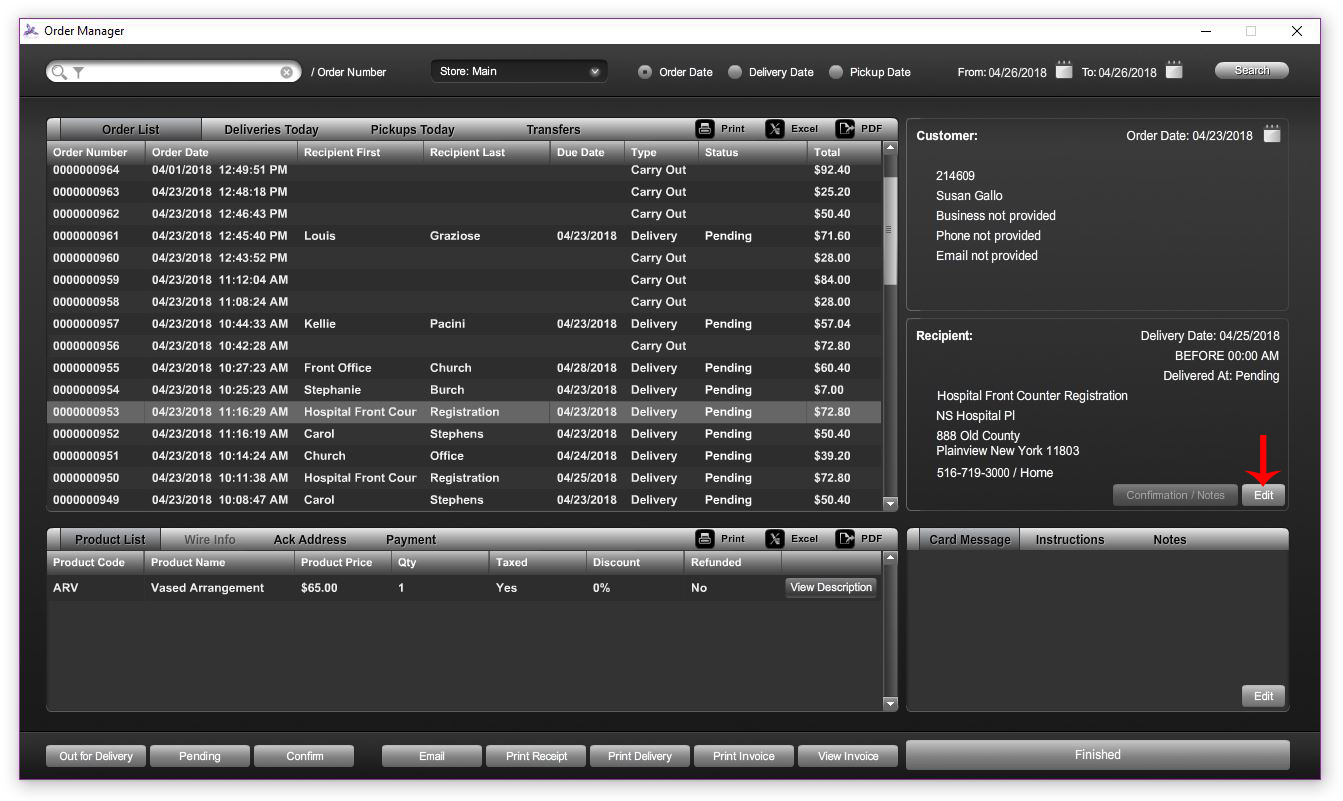 In the EDIT RECIPIENT screen, you are able to adjust the GENERAL RECIPIENT INFORMATION such as their name, contact information and delivery address.
When edits are complete, click SAVE in the bottom RIGHT corner of the edit recipient screen.